I clearly am really looking forward to cooler weather and the month of October. Yet again I put October 20th for Open House, but it's still this coming Wednesday, September 20th. I'm doing my best to throughly confuse you guys but you're amazing and catch it! Thanks for helping me out. See you this Wednesday, September 20th, for Open House.

ATHLETIC PASSES for all home events can be purchased at the JCISD Administration Office (304 N. LBJ Dr.).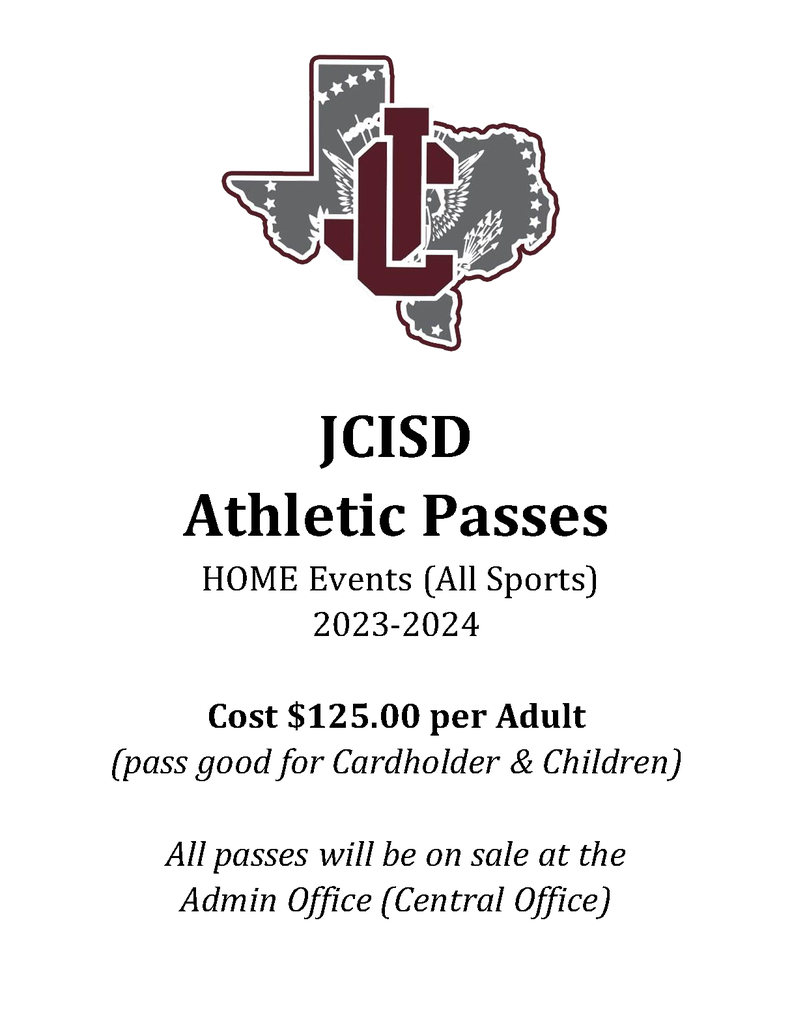 EARLY VOTING: Monday, April 24 - Tuesday, May 2 (8:00am - 5:00pm) | ELECTION DAY: Saturday, May 6 (7:00am - 7:00pm) | VOTING LOCATION: Blanco County Courthouse Annex: Hoppe Room


The JCISD Board of Trustees will be hosting a Guardian Program Town Hall Meeting on January 10, 2023 @ 6:00pm, LBJ High School Commons.

Guardian Program Town Hall Meeting January 10, 2023 @ 6:oopm LBJ High School Commons Hosted by: JCISD Board of Trustees
Monday, Sept. 5: No School
Friday, Sept. 9: Grandparents Day Celebration
Friday, Sept. 16: No School
Tuesday, Sept. 20 @ 5 PM: Open House